Brussels Sprouts Breakfast Hash Recipe – Easy low carb keto recipes – perfect fried eggs and veggies dish for breakfast or breakfast for dinners.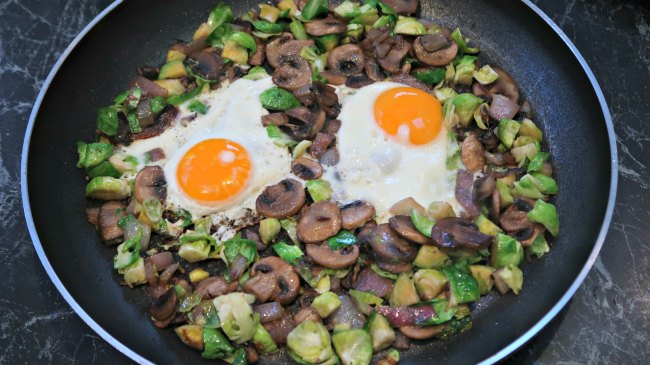 Brussels Sprouts Breakfast Hash
Preparing a breakfast hash is an easy, nourishing and hearty keto breakfast. You can mix and match your favorite vegetables, possibly even some meat too and top your creation with fried eggs.
Here are some ideas for more ingredients to mix and match in your keto breakfast hash:
Peppers
Garlic
Tomatoes
Cauliflower
Broccoli
Zucchini
Eggplant
Spinach
Kale
Avocado
Leftover roast chicken/meat/corned beef/burgers
Salami
Herbs/Spices
Flavored salt
Just keep in the mind the cooking times of each of the ingredients that you want to add and give them more (or less) time accordingly.
In this instance I went for brussels sprouts, mushrooms and red onion. Turns out the combination works really well together, resulting in a vibrant plate full that left me full until lunch time.
Note that onions are one of the highest carb vegetables. So, enjoy sparingly for flavor. I haven't listed exact volumes of ingredients because it really depends on your tastes, what you have to hand and how many people you'll be feeding.
You could serve this in a bowl, making a low carb breakfast bowl with your breakfast hash.
I hope you'll be inspired by the recipe and create your own keto breakfast hash to your liking.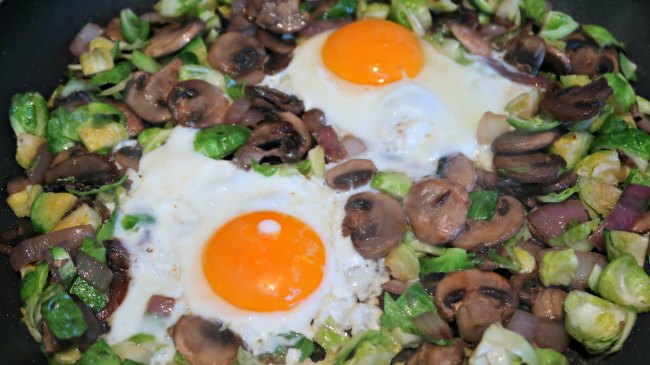 Brussels Sprouts Breakfast Hash Recipe
Sliced Mushrooms
Chopped Onion
Chopped Brussels Sprouts
Eggs
Butter or Coconut Oil, for frying
Heat butter or coconut oil in a frying pan.
When hot, add the mushrooms and onions.
Cook until reduced and the onions are translucent.
Add the brussels sprouts and more butter/coconut oil if needed.
Once the vegetables are almost cooked, make room for the eggs and crack them into the frying pan.
Cook until done to your liking then enjoy.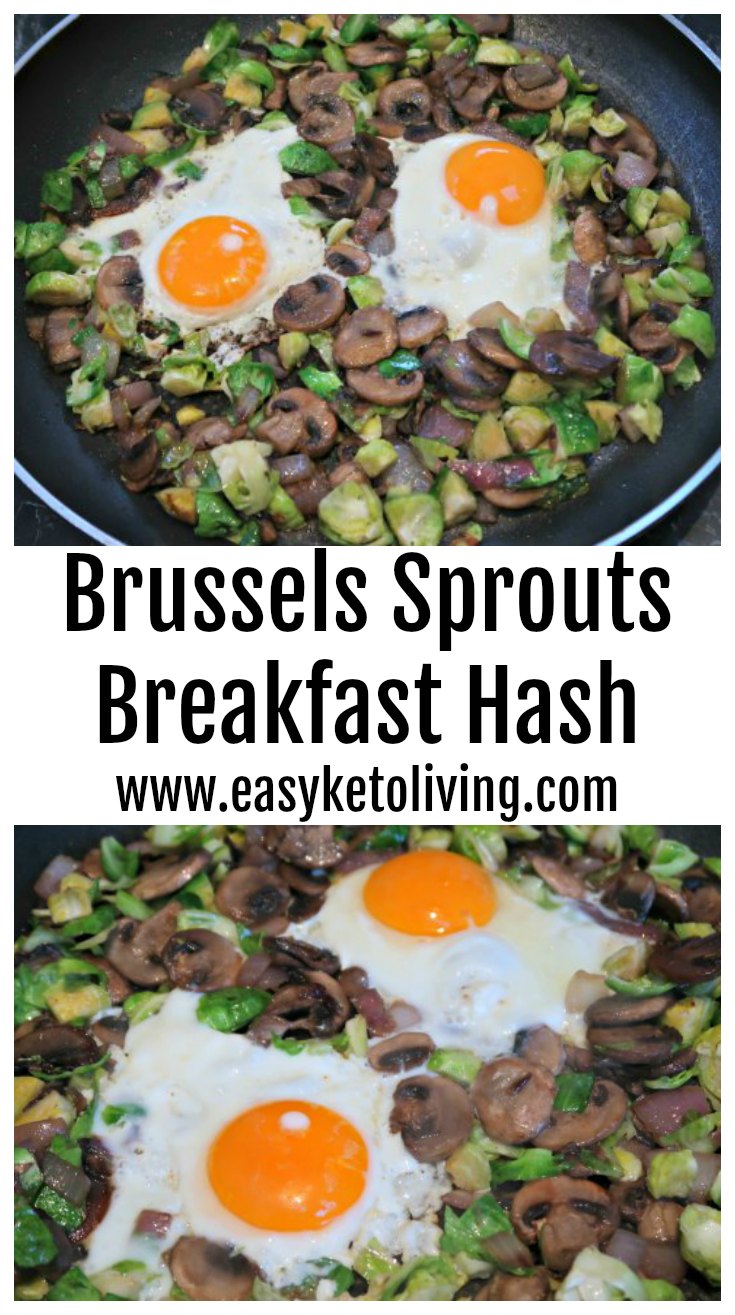 More Keto Diet Recipes:
Disclosure – this post contains affiliate links.