Bulletproof Hot Chocolate Recipe – An easy keto hot drink recipe with almond milk, heavy cream to enjoy instead of coffee.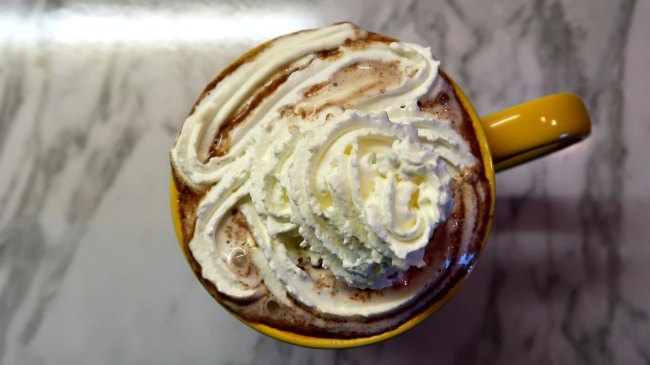 Bulletproof Hot Chocolate Recipe
There's been a "Bulletproof Coffee" craze happening in health circles for a while. It's basically adding heaps of healthy fats, usually butter or coconut oil, to your coffee.
The drink is meant to help you meet your fat macros and keep you satiated, or full, until your next meal.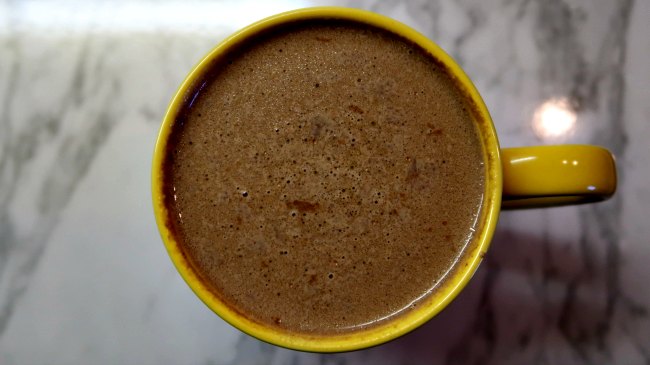 If you're a coffee fan, then go ahead and enjoy Bulletproof Coffee. If, however, you're after a change or coffee is not one of your favourite things. (Or, like me – you like coffee but it doesn't like you!)
Then, give Keto Bulletproof Hot Chocolate a go. You get to enjoy a warming drink, full of healthy fats to help you meet your macros.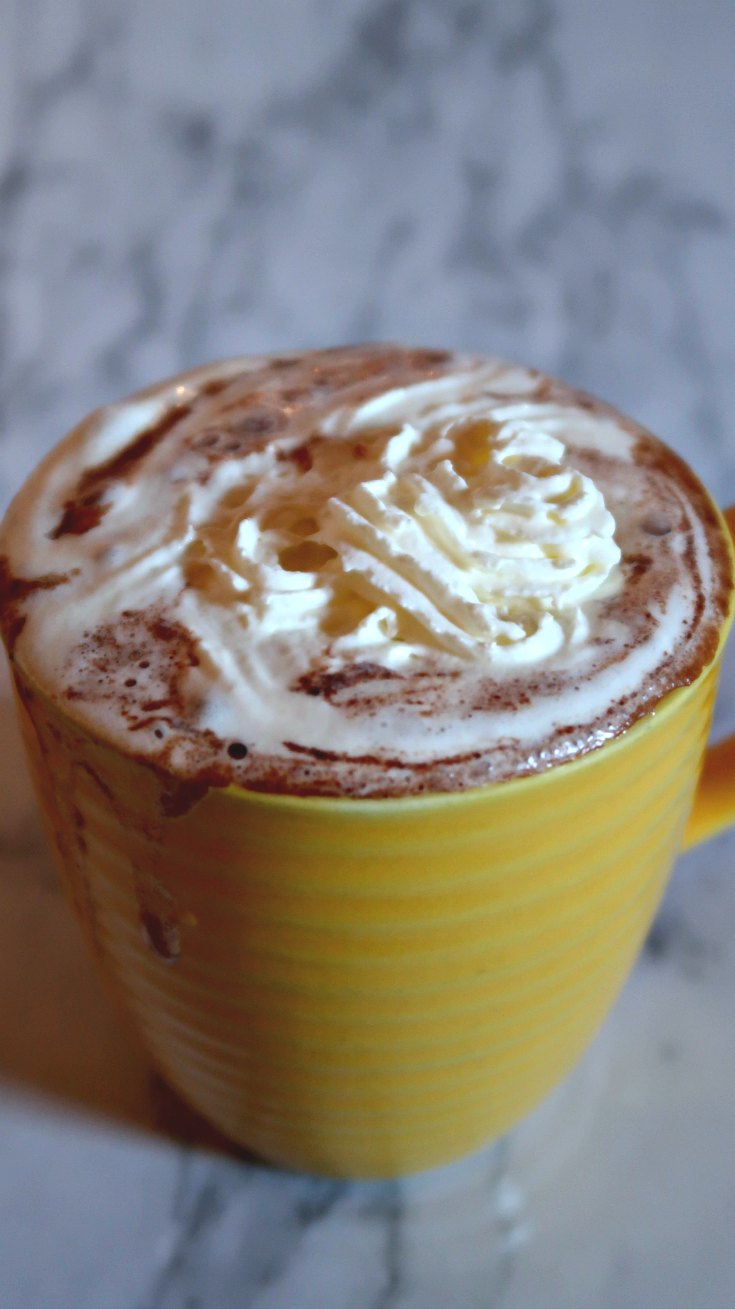 I incorporate Bulletproof Hot Chocolates in my diet by enjoying one in the afternoon. I then intermittent fast until the next morning. The drink is enjoyed instead of dinner and keeps me full for the whole afternoon/evening.
Yes, that's the complete opposite of most people's intermittent fast. A bulletproof hot chocolate or coffee is often enjoyed in the morning in place of breakfast. I tend to have mine in place of dinner instead!
However you choose to enjoy yours, you will find that the healthy fats will keep you full for hours and hours.
Bulletproof Hot Chocolate Recipe
3/4 Cup Milk of Choice
1/3 Cup Cream
1-2 Rows Dark Chocolate – at least 85% to 90%
Sweetener of choice, to taste
Optional extras – for additional fat, consider adding Butter, Coconut Oil or MCT Oil and/or topping with whipped cream
Place the milk, cream and chocolate into a small saucepan.
Slowly bring up to a simmer over low to medium heat.
As soon as the hot chocolate starts simmering, remove from the heat and pour into a mug.
Stir through sweetener and optional extras.
Top with optional whipped cream and enjoy.
More Easy Keto Desserts:
2 Ingredient Chocolate Fat Bombs
Make sure you subscribe to my blog to get the weekly newsletter as there's loads more keto diet inspiration to come in the future – you can be sure of that! Click here to subscribe.
Disclosure – this post contains affiliate links.