Keto Staples Shopping List – A List of Low Carb items that are essential for success with a Ketogenic Diet. Including a list of fats, proteins and carbs.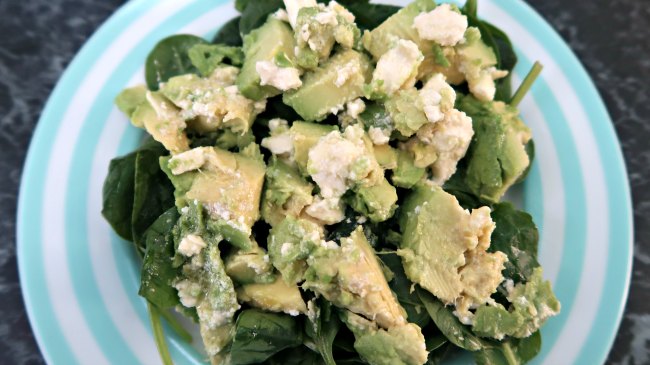 Keto Staples Shopping List
If you're new to the Keto way or curious about what I always have in my kitchen. Then, here's the complete list of Keto Staples that are essentials for Ketogenic Diet success.
It can be so easy to over complicate things and try and make every single Keto recipe you find. You have the best intentions but instead find yourself overwhelmed and giving up.
I find that keeping things simple is key. Pick a few Keto friendly ingredients. Have them to hand and mix and match to make easy meals.
You'll find that with just a small selection of ingredients, you can make heaps of meals, be nourished and well on your way to Keto Diet success.
Fats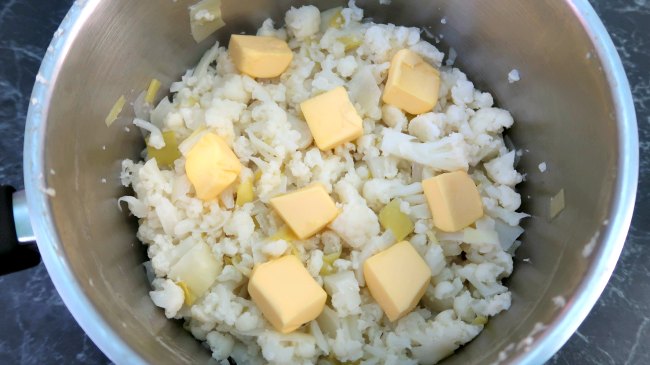 Fats make up the majority of your diet, so you'll need a kitchen stocked with heaps of options, these are mine:
Butter (I always like to add heaps of butter to dishes. Like the above pictured cauliflower mash, topped with plenty of knobs of butter.)
Coconut Oil
Avocado
Olive Oil
MCT Oil
Full Fat Dairy – Cream, Sour Cream, Natual Yoghurt, Cheese, Cream Cheese, Mascarpone
Coconut Milk/Cream
Protein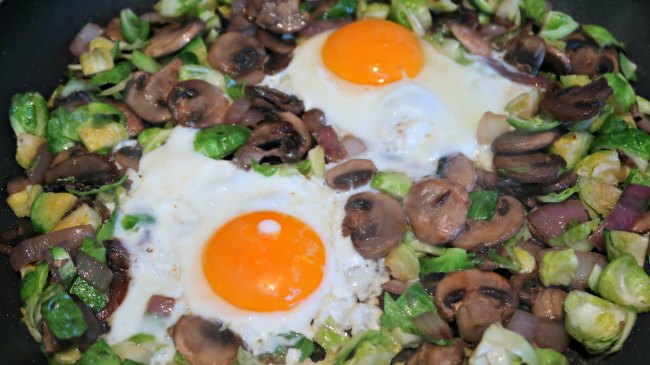 You'll find you're having roughly the same daily intake of protein as usual, and these are my go to's:
Eggs
Nuts – whole and as flour
Fatty Meat/Chicken
Sausages (read labels carefully for hidden carbs)
Ground Beef/Beef Mince
Tuna
Salmon
Carbs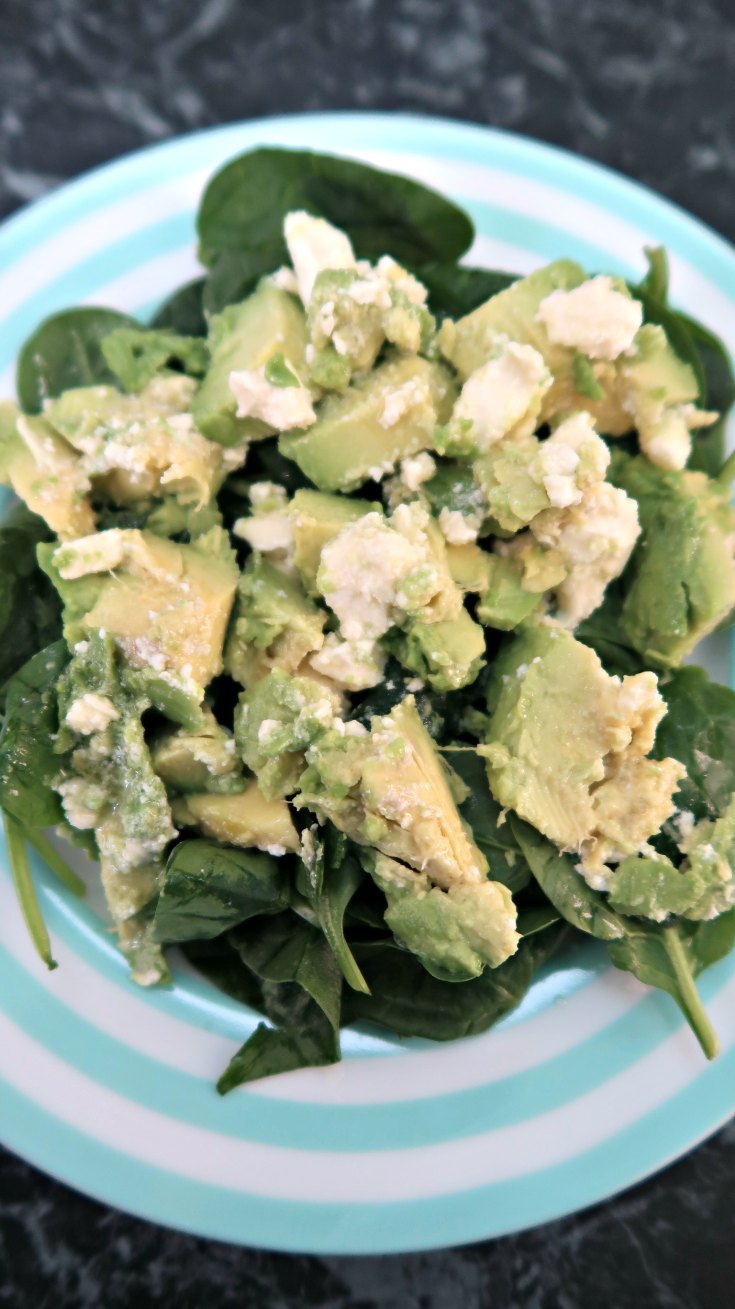 You'll find that your carbs will come mostly from vegetables. My favourites are:
Leafy greens such as spinach (Perfect topped with avocado as pictured above.)
Mushrooms
Cauliflower
Broccoli
Asparagus
Garlic
Brussels Sprouts
Peppers (in small amounts)
Tomatoes (in small amounts)
Coconut flour – for baking
Chia Seeds
So, as you can tell, you don't need dozens of ingredients. Just a few select Ketogenic foods that will make mealtimes a breeze!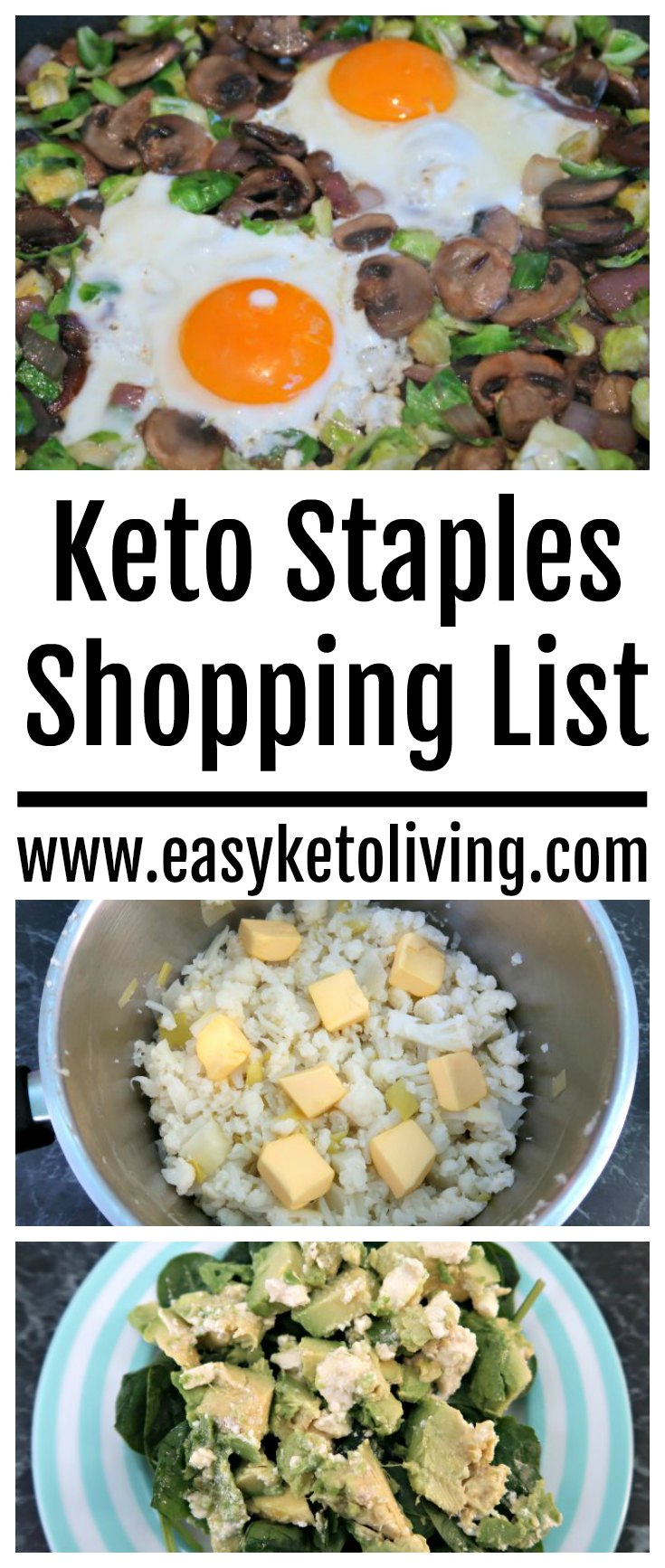 Make sure you subscribe to my blog to get the weekly newsletter as there's loads more keto diet inspiration to come in the future – you can be sure of that! Click here to subscribe.
Disclosure – this post contains affiliate links.